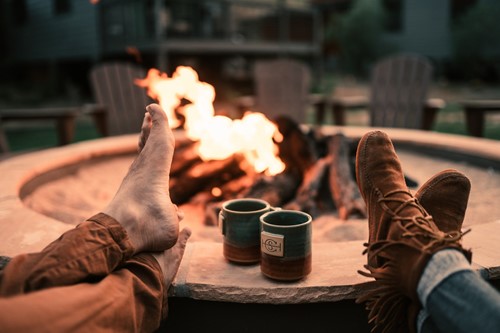 Before beginning any renovation project, it's important to think about your return on investment. Changing your home can be costly, especially when those changes affect the exterior. Some projects are definitely more worth your time and money than others. Here we will go over some of the best exterior renovation tasks and projects to increase your home value.
Paint
A fresh coat of paint can make your house look brand new. You can choose the same color to refresh the entire look of the home or you can go with a new color for a change of pace. For choosing paint colors, consider things like trim and roof color. Unless you plan on replacing things like stone or brick siding along with the paint, you want to choose colors that will work well together.
Siding
Sometimes it makes more sense to replace the siding rather than repaint it. This can be a large undertaking, but is definitely worth your while. Replacing old siding will give your home a fresh look but also help you with ongoing maintenance. If your home has visible damage from the elements or otherwise, you can create a clean slate by replacing the siding. This project also provides an opportunity to choose more sustainable and durable materials that can translate to a boost in home value.
Garage Doors
Garage doors are an often overlooked aspect of a home's curb appeal and overall value. Depending on the design of your house, the garage door can take up a large percentage of the home facade. Why not make it look as good as possible? Painting your garage door is a simple and relatively inexpensive task that can completely transform a home's exterior. Even replacing the door entirely is an easy upgrade with major benefits. The cost for this project will vary depending on the style, materials and vendor you choose, but regardless it will add value to your home.
Outdoor Kitchens
Creating comfortable and functional outdoor spaces is more popular than ever. Setting up an outdoor kitchen is a project that can provide a huge return on investment when it comes time to sell your home. That being said, there are countless design and material options available. Choosing durable materials and trustworthy appliances may be more expensive up front, but will save you money long term. For this type of project, it's especially important to research what will work best both for your specific outdoor space and in your specific climate.
Fire Pits
For a smaller outdoor value boost, you can't go wrong with adding a fire pit. Fire pits can be an extremely cost effective way to add value to your home because of the many options for self-installation. You can purchase raw materials in bulk and build your own fire pit in a single weekend, saving a bundle on outside labor. However, for larger and more elaborate designs it's never a bad thing to hire a professional.
These are some of the most recommended exterior upgrades for big return on investment. Even if you're not planning to sell your home soon, any of these upgrades will improve the quality of your home and benefit you in the short and long term.